Posted by Dan
On August 30, 2011
0 Comments
"Chapter 13", bankruptcy, bankruptcy discharge, Chapter 7, how often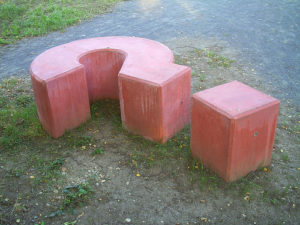 Every day, when I meet with individuals who are under the financial pressures caused by too much debt or too little income, I'm asked these 7 Questions About Bankruptcy:
When will creditors stop harassing me?
Until your bankruptcy case is actually filed with the bankruptcy court, creditors can continue to harass you by phone, file suit against you and if they already have a judgment garnish your wages.  In many cases, once you retain Scott Law Group, PC to file your bankruptcy case, we give the creditor notice of our intention to file a bankruptcy case for you, the collection activity stops.  This is not required but if often happens.
Will I ever get credit again?
Wrapped inside this question is, "Can I ever buy a home again?"  It's amazingly simple and quick to rebuild your credit, especially after a Chapter 7 bankruptcy.  Remember that you cannot get another Chapter 7 discharge for 8 years, so you make a better credit risk than someone who hasn't filed a case.  We recommend that you pay all your payments a day or two earlier than required, and keep confirmation that you have done so.  (If you still get copies of cancelled checks, keep them.)  You may also want to look into getting a secured credit card. But be careful here.  Remember debt is what got you into this mess in the first place!  After you've been doing this for around two years you should see your credit score improve significantly.
Do I have to list all of my debts even if I'm going to repay them?
The short answer is YES.  The bankruptcy code requires that you list all your assets (everything you own) and all your debts (everything you owe) as of the date you file your case.  This is not a time to "fudge the facts."  You'll be signing your bankruptcy papers under penalty of perjury.  If you fail to disclose assets or liabilities you could lose your discharge.  Even worse, under certain circumstances, you could go to jail for bankruptcy fraud (which is a crime).  Just remember that the fact that the debt is listed doesn't mean you won't pay it if you choose to do so.  Often, you will keep your car by "reaffirming" the debt.  The same is often true when it comes to your house.
How long will bankruptcy stay on my credit report?
Under most circumstances your credit report will reflect the bankruptcy filing for 10 years.  However, you can still rebuild your credit during this time.  Don't think of a bankruptcy filing as a "death sentence" when it comes to your credit.  If you work at it you can rebuild your credit fairly quickly.
Can bankruptcy help me even if I've already been sued.
Immediately upon the filing of your bankruptcy case an automatic injunction is issued prohibiting any creditors from continuing to press any lawsuit or other collection efforts without going through the bankruptcy court first.  Generally, you will want to file your bankruptcy case before a judgment is entered.
How often can I file bankruptcy?
If you received a Chapter 7 discharge, you must delay filing another Chapter 7 case for at least 8 years.  In some circumstances it is appropriate to seek relief under Chapter 13 if you cannot qualify for a Chapter 7 discharge.
What should I do to get started with my bankruptcy?
Contact Knoxville – Sevierville Bankruptcy Attorneys
If you are considering bankruptcy, trust the experienced attorneys at Scott Law Group, PC. We've been filing consumer bankruptcy cases since 1983. We offer a free consultation to discuss your situation and to help you explore your options. If you are considering bankruptcy call us TODAY at 865-246-1050.