Knoxville – Sevierville Attorneys
Scott Law Group, PC is a full service law firm for providing experienced counsel for individuals and businesses in these areas:
Bankruptcy: Chapter 7, Chapter 11 & Chapter 13
Probate Administration and Will Contests
Personal Injury Litigation
Business Entity Formation
Real Estate Development
Divorce and other domestic relations litigation
Litigation in all courts
Founded by C. Dan Scott in 1985, our firm is committed to help our clients navigate difficult areas in their lives with professionalism and compassion.
Our philosophy is to handle each case professionally and efficiently in order to provide our clients with the ability to make a fully informed and cost effective decision to achieve their desired results.  When we say "Take Experience to Court With You"  we hope you'll never end up in court.  But if you do, then we should be on your side.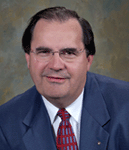 Attorney Dan Scott began the Scott Law Group in 1985 after the death of his partner John Bradfield in a head-on car wreck.
For over 20 years Mr. Scott has helped individuals and businesses solve conflict by negotiation and by litigation through the court system.
Over the nearly 30 years, in both good times and bad, the firm has been an advocate to help folks who need help.  Mr. Scott filed his first bankruptcy case in 1983, a simple Chapter 7.  Since then the firm has been involved in the bankruptcy arena in both consumer cases and complex business cases.
Additionally a large portion of his time is spent in assisting in real estate development and documentation, and general civil litigation.    Get to know more about Mr. Scott here.