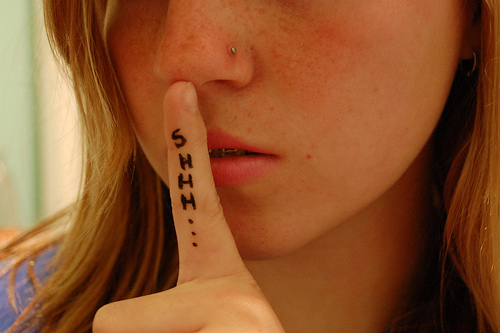 Posted by Dan
On February 27, 2014
0 Comments
alimony, divorce, transitional alimony
Should transitional alimony be reduced because a mother doesn't kick her 18 year old son out of the house the day after he turns 18?
Trial court says YES; Tennessee Court of Appeals says NO.
Imagine facing this decision.
After a 21 year marriage, your divorce decree grants you transitional alimony for six years.  At the time of the divorce your youngest child is 16 years old.
Your son turns 18; your ex-husband files a petition asking the court to reduce the alimony because you didn't kick him out of the house.
I don't make this stuff up folks!!!
The Tennessee Court of Appeals was recently asked to address this very question in the case of Hickman v. Hickman, decided on February 26, 2014.  You can download the opinion here.
Rita Hickman, who works as a dental assistant approximately 32 hours per week, received an award of transitional alimony for 6 years beginning in the amount of $1,250 per month, and then scaling back to $850 per month.  The divorce trial court found that transitional alimony was appropriate because: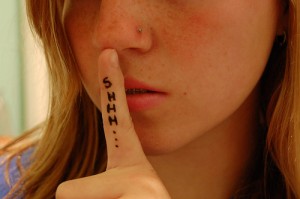 "Rita had been out of the workforce for over eight years.  She had missed building her Social Security or other retirement during this period. [Mr. Hickman] has a better chance to earn income well in excess of what [she] can earn.  [Mr. Hickman] is more than three years younger than [Rita].  His health is also better than [her] health."
This is a casebook example of the need for transitional alimony.  Transitional alimony was first established in Tennessee when the legislature enacted TCA 36-5-121.
Of course, transitional alimony is based upon need.  In this case the divorce trial court found that Rita needed supplemental income which was to be paid by her soon-to-be ex-husband.
So Ethan (their son) is finishing high school and as one would expect arrives at the mature age of 18 years on September 6, 2012.  The next day, his dad files the Petition to Modify Alimony.  As grounds he relies upon a provision of the law that provides that when the recipient of the alimony (in this case Rita) is "living with a third person" then there exists a rebuttable presumption that the person receiving the alimony does not need the amount previously awarded.
Now when you read that statute you immediately think that it was intended to protect a person who is paying for an EX's support then she (in this case) starts living with someone else so she doesn't need the money.   HOWEVER, the words of the statute are not that narrow.
As noted by the Judge Charles D. Susano, Jr. any argument that the statute should apply only to lovers cohabitating is properly addressed to the legislature not to the Court.  The Court is obliged to interpret the law and to apply it.
So the trial court found that Ethan, who was not 18 years old and in the eyes of the law an "adult", is a "third person" and that Rita was living with him.  Of course she never denied that she was living with him.  She asserted that the factual circumstances here are not those to which the statute would apply.  She didn't convince the trial court so he reduced her transitional alimony award by $625 per month.  The $625 was the amount of money she was providing to Ethan in "support" to pay general expenses such as housing, electric, heat, food, insurance on his car, and some gas money.
Seems like a pretty poor result.
So a mother has to decide either reduce the money from her son's father or kick her son out of the house on his 18th birthday.  HAPPY BIRTHDAY!
It was interesting to note that the Court of Appeals commented on Rita's frugal lifestyle.  So this is not a case where there was lots of money flowing.
So Rita asked the Court of Appeals to reverse the decision of the trial court (and to award her attorneys' fees and cost against her ex-husband).
The statute (TCA 36-5-121) on creates a rebuttable presumption that the person receiving the support no longer needs support in the amount awarded.  It does not create an absolute bar.
In the law when we talk about a rebuttable presumption we mean that the burden of convincing the court shifts from one party to another.  In this instance, one the ex-husband proves that Rita is living with a "third person", and then Rita must overcome the presumption that she doesn't need the support by demonstrating to the Court that she does need it.
The Court of Appeals, after looking at the proof, found that she did rebut the presumption and proved that while she was in fact "living with a third person" (Ethan) her financial circumstances had really not changed materially.  The Court found she needed the support the day after Ethan turned 18 just as much as she needed it when he was 16 years old.
This case turned on the facts presented to the trial court and then reviewed at the court of appeals.  It was important that Rita was not living an extravagant lifestyle.  While there's nothing particularly wrong with living an extravagant lifestyle, you probably shouldn't be able to do it on someone else's money.
So the Court of Appeals reversed the decision of the trial court and reinstated the entire transitional alimony award.
The other decision the Court of Appeals made is that it awarded Rita her attorney's fees and costs for proceeding in the trial court.  So what happened is Mr. Hickman was ordered to pay the transitional alimony and pay for Rita's costs in defending her right to receive the transitional alimony.
So what can we learn from this decision?
First, if you are receiving alimony, keep a good record of your living expenses.    You may have to demonstrate to a court someday that you still need the money you are receiving.
Second, remember that if you start living with a "third person" you are at risk of losing your alimony.
Third, make sure your attorney asks for the court to award attorney's fees at both the trial level and in the appellate court.
About the Author:  Attorney Dan Scott has practiced law in East Tennessee since 1982.  He spends time in court in Sevierville, Knoxville and Maryville, Tennessee.  When not helping people navigate through legal challenges, he spends most of his time riding Harley Davidsons or spending time on the beach with his wife of over 40 years.  You can learn more about Dan here.
Photo Credit:  Flickr: Val Pearl