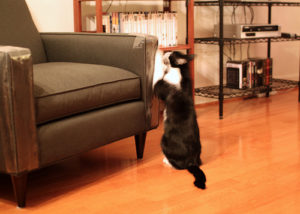 Bankruptcy is often the natural path when a retailer's sales go from $1.3 Million in 2009, to $890,000 in 2010 and then on track to do less than $700,000 in 2011.  That's what happened with The Gallery at Belle Meade in the Green Hills area of Nashville. The Gallery sells art, upscale furniture and accessories.
When it filed for Chapter 7 bankruptcy, the retailer stated that it had about $380,000 in assets and over $2.7 Million in debts.  Now many of those assets are being auctioned off online from August 16th through August 25th.  You can check out the auction at McLemore Auction Company.
The Gallery could have chosen to file a Chapter 11 bankruptcy and continue its operations.  Most Chapter 11 bankruptcies begin with the idea of continuing the operation of the business.  The business owner gets time to try and work through the financial problems.  However, as is often the case, sometimes an owner waits too long to seek the protection that a Chapter 11 can provide.  If the Debtor is unable to formulate a plan that meets the requirement of the bankruptcy code a liquidation of assets such as we are seeing with the Gallery is often the result.
When a Chapter 11 is filed your creditors must immediately stop collection efforts.  The cost of defenses of lawsuits in both time and money is often reduced.  The owners can focus on just restructuring the business.  Perhaps the business needs to close some of its locations like what happened in the Borders (book seller) bankruptcy.  Sometimes a business simply needs time to delay making significant payments on debt and use the funds from operations to re-capitalize the business.
One thing a Chapter 11 will not do is increase revenue.  Sometimes business owners increase revenue while in Chapter 11 because they are able to focus only on the actual operation of the business and not the daily dodge of debt collectors.
With the Gallery, the owners likely determined that an orderly liquidation of its assets would yield the greatest return for its creditors.  As a result it chose to file a Chapter 7 bankruptcy.  In Chapter 7 a Trustee is appointed to oversee the liquidation of assets.  Once the assets are sold, the Trustee distributes the funds to creditors based upon the priorities established by the bankruptcy code.  Although in this instance it appears assets are being liquidated, in most Chapter 7 cases filed in Knoxville no assets are sold either because they are encumbered by liens for more than their value or the assets are claimed as exempt by the Debtor.
Contact Knoxville – Sevierville Bankruptcy Attorney Dan Scott
If you are facing financial difficulties, don't delay getting advice from an experienced bankruptcy lawyer.  We assist clients from Knoxville, Maryville, Pigeon Forge, Sevierville and Jefferson City.  We offer a free consultation so you can understand all of your options.  Call TODAY at 865-246-1050.
Image Credit:  Flickr:  Mr_T_in_DC