Posted by Dan
On September 28, 2011
0 Comments
"Chapter 13", bankruptcy, Chapter 7, creditors meeting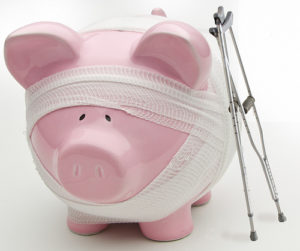 Just got your notice of the date for your Chapter 13 Meeting of Creditors?
I got a call from a client yesterday.  She had just gotten her Notice for the Chapter 13 Meeting of Creditors.  She asked, "Should I be worried?"
The short answer to that question is, "NO."
Since I go to Creditors Meetings every week, that's pretty easy for me to say.  Allow me to dispel some of the fear of a Chapter 13 Creditors Meeting by explaining what is going to happen.
The Creditors Meeting is required by the bankruptcy code.  If you filed your case in Knoxville (which you will do if you live in Knoxville, Maryville, Pigeon Forge, Seymour, Gatlinburg or Jefferson City) then your meeting is at the Federal Courthouse in Knoxville.  Look for the statute of the Indian out front and you'll know you are at the right place.
Although all your creditors have a right to be there, it's not likely that any will show up. Generally the Creditors Meeting lasts less than 15 minutes.  It is a time where the Chapter 13 Trustee asks you questions about the papers you filed with the bankruptcy court and about your Chapter 13 Plan.
So she will just be asking you about the information you gave to your bankruptcy lawyer for use in your papers.  Here's another good reason to be sure that information you provide is accurate.  Your tax returns have to be provided (through your bankruptcy lawyer) at least 7 days from your Creditors Meeting.  Because of the number of cases on the docket that day the Chapter 13 Trustee does not have time to review new documents at the hearing.   Supplying documents late is a good way to anger the Chapter 13 Trustee and make your case more difficult.
You will be asked to confirm your income and whether you get overtime or other additional pay. Your plan must be based upon reasonably expected (and provable) income.
Additionally, the Chapter 13 Trustee will need to confirm your living expenses.  If your expenses appear way out of the normal, this may cause you a problem.  For some, especially those with a significant number in the household or with substantial medical issues there may be large expense items that need to be (and can be) justified at the hearing.
Understand that the Chapter 13 Trustee is not required to accept what you say as the absolute truth.  However, remember you will be under oath so you've got to tell the truth.  What you need to know is that the Trustee can conduct her own investigation of your case, including the value of assets and liens and your income and expenses.
Your best bet is to be forthright and candid. Be sure to speak with your bankruptcy attorney in advance is you have concern about any specific area.
Chapter 13 is a valuable but complicated process.  You should never attempt a Chapter 13 case without an experienced Chapter 13 lawyer.  Many lawyers who file Chapter 7 bankruptcy do not file Chapter 13 bankruptcy because of their complexity.
Contact a Knoxville – Sevierville Bankruptcy Attorney for Chapter 13 Help
If you are considering filing for bankruptcy, contact Knoxville – Sevierville Bankruptcy Attorney Dan Scott by calling 865-246-1050 for a free consultation today. We help people in Knoxville, Maryville, Sevierville, Jefferson City and surrounding areas.  We've been filing Chapter 13 bankruptcy cases for over 25 years.
Chapter 13 Bankruptcy Meeting of Creditors
Photo Credit:  Flickr:  TeeGardin