Posted by Dan
On October 10, 2011
0 Comments
"Chapter 13", bankruptcy, Chapter 7, exemptions, knoxville bankruptcy, non-exempt assets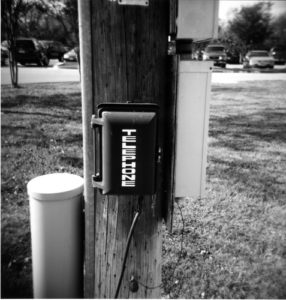 One of the more frequent questions a person considering filing bankruptcy asks is, "Can you include past due utility and cable bills in my bankruptcy?"
The simple answer is yes.  But you've got to know more.
There are basically two types of bankruptcies most individuals file- a Chapter 7 or a Chapter 13.
The Bankruptcy Code requires you to list all your debts (the people you owe) and all your assets.  This will include past due utility and cable bills.  Utility providers include cable television, internet, electric, water, natural gas, and sometimes security monitoring services.  Obviously, eventhough not utility providers, this requirement also requires you to list debts like doctors, hospitals, check cashing companies and even attorneys.
A Chapter 7 bankruptcy (often referred to as a liquidation bankruptcy) is probably the quickest and simplest form of bankruptcy.  The Chapter 7 Trustee is required to liquidate your non-exempt assets to pay creditors.  Understand that the Chapter 7 Trustee has no money to pay claims unless you have non-exempt assets to liquidate.  The Chapter 7 Trustee pays claims in accordance with the priority of claims scheduled in the Bankruptcy Code.
If you owe past utility bills going into your case, the utility provider will be listed in your bankruptcy papers.  Often the utility company may require an increase deposit to continue service. The law permits them to do that.  So as a practical matter, you probably don't want to owe your current utility providers money when you file your case.
Understand that you are not the first person who filed bankruptcy owing an old utility bill.  These losses are factored into the rates you have paid in the past and will pay in the future.  Also remember that the utility provider will take action to minimize its risk of non-payment in the future.  This may include increasing the amount of your deposit.
There are many things to think about when you are considering filing a bankruptcy.  You will file a Knoxville bankruptcy whether you live in Knoxville, Sevierville, Pigeon Forge, Gatlinburg, Walland, Maryville or some place in between.  Be sure to consult with an experienced bankruptcy attorney as you make this difficult decision.
Contact Knoxville – Sevierville Bankruptcy Attorneys
If you are considering bankruptcy, trust the experienced attorneys at Scott Law Group, PC. We've been filing consumer bankruptcy cases since 1983. We offer a free consultation to discuss your situation and to help you explore your options. If you are considering bankruptcy call us TODAY at 865-246-1050.
Photo Credit:  Flickr:  Dustin Coates