Posted by Dan
On October 7, 2010
0 Comments
"Chapter 13", bankruptcy, foreclosure
Tennessee Foreclosures NOT Halted by Bank of America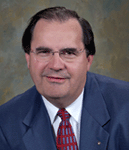 If you were thinking of filing a bankruptcy in Sevierville or Knoxville you may have been excited when you heard that Bank of America announced on October 1, 2010 that they were delaying foreclosures in 23 states because they no longer have confidence in the process and how it is being handled by their agents.  However, Tennessee was not one of those states.
Do you wonder why?  Here's why:
Tennessee is a non-judicial foreclosure state.  What that means is that all that needs to happen to commence foreclosure is that a notice is given and then approximately 22 days later the house is sold on the courthouse steps.  The only real effective way to stop a foreclosure is to file for bankruptcy protection, usually under Chapter 13 of the Bankruptcy Code.
Because Tennessee is a non-judicial foreclosure state there is little way to insert judicial scrutiny to the foreclosure process.  No judge is looking at what the banks, including Bank of America, are doing.  Of course, Bank of America hasn't said this is true.  However, it's obvious.  Every state in which the foreclosures were delay were "judicial foreclosure" states.  That means the bank actually files a lawsuit asserting that it is entitled to foreclose.  The homeowner then has the right to come in and insist that the bank actually owns the note it is attempting to foreclose on and that it has the right to foreclose.
The delay by BOA comes days after the Associated Press obtained documents revealing that a Bank of America official said she signed thousands and thousands of foreclosure documents without reading them.  Is there any chance she could have been wrong on only 1%?  If you are in that 1% it really matters.
Tennessee homeowners just need to recognize that Bank of America will still foreclose your home and you may need to contact a bankruptcy lawyer for help with filing a Chapter 13.