Knoxville Bankruptcy Attorney Says Solyndra Lite Here in Jefferson County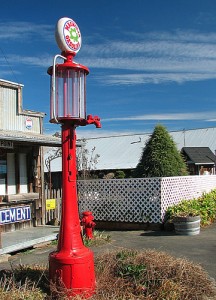 "In a bankruptcy filed for a Jefferson County Truck stop we see evidence of Solyndra Lite," says Knoxville bankruptcy attorney Dan Scott.  Sure, it's not $583 Million but it is nearly half a Million Dollars lost!
The bankruptcy filing in the Eastern District of Tennessee was picked up by the Nashville Tennessean which just published a story about the bankruptcy of TR Auto Truck Plaza in Dandridge.  The owner of the Plaza, Mountain Plaza, Inc. was the beneficiary of a $424,000 federal stimulus fund grant.  Perhaps more significantly it appears that the business received the grant AFTER it filed for bankruptcy!  Of course we don't know whether the owners of this business had the heavy duty connections that the principal investors of Solyndra had.  What we do know is this is just another example the dreams of an entrepreneur dashed by the current economic circumstances.
Who knows what the basis of the grant was.  The state of Tennessee asserted that they simply passed along the grant from the Federal government.  The Federal Government has already proved its ineptness at evaluating such investments:  case in point is Solyndra.
It appears the like many other businesses that file bankruptcy in Knoxville, this company also had tax problems.  The State of Tennessee filed a tax lien in Jefferson County asserting Mountain Plaza, Inc. owed taxes.
As a Knoxville bankruptcy attorney I see more and more businesses struggling to keep their doors open.  In the past when a business ran into financial difficulty, their primary lender would often extend credit to help them get past what was believed to be a temporary setback.  Unfortunately, with the effective takeover of the banks by bank regulators those type loans (as are most) are simply out of the question.
I hope the TR Auto Truck Plaza in Dandridge can work its way out of this financial difficulty.  It may be that the owners have simply been forced to throw in the towel.
If your business is struggling, perhaps you should consider the relief provided by the bankruptcy system.  We file bankruptcy cases for businesses in Knoxville, Sevierville, Jefferson City, and Maryville (and most points in between).
Contact Knoxville Bankruptcy Attorney Dan Scott
If you have a small business and are wondering where to turn, be sure to seek the advice of an experienced bankruptcy attorney. We help individuals and businesses from Knoxville, Sevierville, Maryville and Jefferson City evaluate the options available during these difficult times.  Call and set up a free consultation with Knoxville Bankruptcy Attorney Dan Scott at 865-246-1050 today.
Photo Credit:  Flickr:  Tolka Rover
Note from editor:  Picture not at TR Auto Truck Plaza