Posted by Dan
On
0 Comments
The 341 Creditors Meeting will go smoothly if you follow these tips.
For most of our clients the 341 Meeting of Creditors is the only time they go to court.  Whether you file a Chapter 7 bankruptcy or Chapter 13 Plan, you will have a meeting before the Trustee approximately 30 days after your case is filed.  Although this is called the "Creditors Meeting" most likely no one will come but you and the Trustee.
These tips are just designed to let you know how you can make your meeting go much smoother.
Tip #1:  Locate the Courthouse in Advance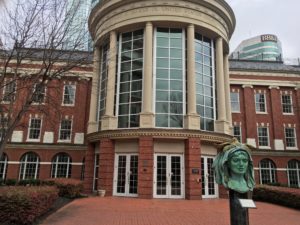 Be sure that you can find the courthouse. It is located on the first floor of the Howard Baker Courthouse, 800 Market Street, Knoxville, TN 37902 (1st floor, go to the left after going through security).  It's across the street from the City-County Building.  If I file your case, you're going to Knoxville, Tennessee, because that's where this courthouse is located. I recommend that you go down to Knoxville and find the courthouse in advance of the day that you're there. Although it's not hard to find, you need to identify where it is, and where you're going to park.  As you would expect, parking in downtown Knoxville is at a premium. There are places to park close to the courthouse, so it's not a problem per se, but if you get there and then you can't find a place to park, then that may be a problem for you.  If you locate the courthouse and plan on where you are going to park, you won't have the additional stress of, "Where do I park? Where do I park?"
Tip #2:  Be on Time.
You want to arrive on time for your creditor's meeting. Now, you're not going to be in big court, before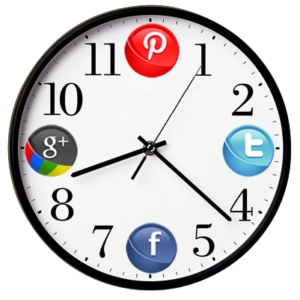 the big judge. You're going to be in a meeting room, so it will be somewhat informal, but this is a federal courthouse, so you don't want to come in late, have a problem getting through security, and then all of a sudden you added another layer of stress to your day.  I advise my clients, "Don't get stressed about this appearance," but most do.  Try to get there about 15 minutes early. That's plenty of time.  You'll be going through security to you want to allow time for that.  In this way you can find the meeting room where we'll be, and then you can kind of relax before your testimony starts. At this meeting the Trustee will ask you questions about the papers you filed in your bankruptcy case.
Tip #3:  Don't Bring Weapons to the Courthouse
Understand that this is a Federal Courthouse, so security will be high.  You bring any weapons into the courthouse. Now, that's seems obvious.  However, many folks are accustomed to carrying a knife in your pocket, or a small firearm in a purse.  Leave both of those in the car or truck. Obviously, you can't carry a gun into the courthouse. I would assume that you would know that, even if you've got a permit. You're going to have to go through security, so you want to make sure that you can get through security without problems.  Bringing a weapon with you will just cause unnecessary problems.
Tip #4:  Don't Bring your Cell Phone
The other thing is, you cannot take your cellphone into the courthouse. I recognize that there may be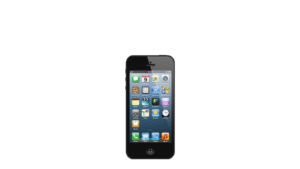 very few times that you are without your phone, this is one of them.  If you get there and you've carried your cellphone in, there's a place that you can park it while you are in the hearing.  Many of my clients tell me they don't feel comfortable putting their cellphone in a little box, and just hoping it's going to be there when you come back. (None of my clients have ever gotten their cellphone taken, this is something that you need to consider.)
Tip #5:  Bring Driver's License, and your Social Security Card
You will have to prove your identity to the Trustee so be sure that you bring your driver's license, and your social security card. Although I'm unsure why anyone would impersonate someone who filed bankruptcy, you will use these documents to prove your identity.   This means a driver's license with a picture ID, and your social security card. Now, for some of us, we haven't used our social security card in years.  If you can't find yours, there are a couple of options.  One, you could just go get another one.  Alternatively, one way to prove your social security number is from your W2 that you get for your tax return. You can't use your tax return to prove who you are, because you prepare those, or you hire somebody to prepare them. However, your W2 is prepared by your employer, so the Chapter 7 Trustee will normally take a W2 to prove your identify. That's really all their trying to do, is just confirm that you are the person that's identified in the schedules.
Check out this Video Describing These Tips
Are you ready for a bonus tip or two?
Tip #6 (Bonus):  Just Tell the Truth
I tell my clients, "Just tell the truth.  You can repeat it twice and it's the right thing to do.  Remember that you're going to be under oath. Everything we do there is under penalty of perjury, so we just tell the truth; good, bad, or ugly.  You are likely going to be nervous at the Creditors Meeting.  There's not any reason to be, but it's natural to be nervous. But just remember, "Tell the truth, in case you have to repeat it."
Be aware of what you said in your bankruptcy papers. If I filed your case, we've reviewed those together, so be sure that you know what you put on your paperwork. One thing that sometimes people really are confused about is, you're going to be asked if you've got a house, you're going to be asked, "How is it that you determined your house was worth $90,000?"  Be sure that you are ready to answer that question.  Did you rely upon the tax valuation? Did you have the property appraised? (Very few of my clients have their property appraised. There's really no need to.) Some folks tell me that, "This is what houses in the area are selling for, and my house is about average with the rest of the houses."
Sometimes we find, because you've been under financial constraints, sometimes for a long time, then you may have deferred maintenance on your house. Therefore, while the other properties around yours might sell for $110,000, because of a lot of maintenance that's overdue on your house, your house might need more work and be worth less.
Hopefully, these suggestions will help you with your creditor's meeting.  Don't stress about it.
South Knoxville Attorney C. Dan Scott helps people file Chapter 7 and Chapter 13 from Knoxville, Sevierville, Maryville, Pigeon Forge and Jefferson City.  You can reach him at his Seymour Office by calling 865-246-1050.