Posted by Dan
On October 23, 2010
0 Comments
Forbes recently reported that more and more seniors cite high credit card debt, interest and fees as the reason that they filed a bankruptcy case.  In fact, the report indicated that seniors have nearly double the amount of credit card debt than younger debtors when they file bankruptcy.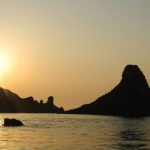 Of course if you live in Knoxville, Maryville, Sevierville or Jefferson City you'd be filing your bankruptcy case in Knoxville.  I've filed many bankruptcies in Knoxville for seniors and can attest to accuracy of the Forbes report.  Often seniors are helping their children (and more often) their grand children but just can't keep up with the payments.  Based upon my experience most seniors do not want to admit to their children that they are in financial straits.  This is a difficult conversation for anyone to have, but especially for a mom or dad with their son or daughter.
Our senior generation was raised with the understanding that you just "bear down" and pay what you owe.  That is often simply impossible.
If you can't have the conversation with your children, or just don't want to, perhaps you might consider consulting an experienced bankruptcy attorney.  We are now seeing the median age for those filing bankruptcy rise from age 36 to 43.  It's my belief that unexpected job losses may be driving this rise in median age.
There is hope after financial difficulty.  When you are in the midst of a financial depression sometimes you think there's no hope.  Be assured that there is hope and a future after this type of difficulty.
Photo Credit:  gnuckx